Vicki has a tutorial on how to make this bead on her blog. Take the time to visit and learn.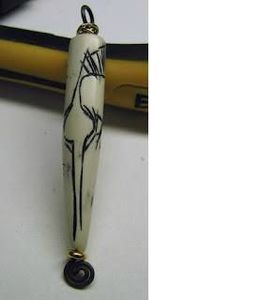 Vickie a un tuto pour faire cette perle sur son blog. Allez voir. Vous pourrez lui demandez le comment en personne demain si elle y est.
http://www.claymagination.blogspot.ca/
Great tutorial Vicki!