Vous avez besoin de pâte translucide et d'un ou plusieurs tubes de peinture l'huile
You need translucent clay and one or more tubes of oil paint
Fold the clay in half and then close totally .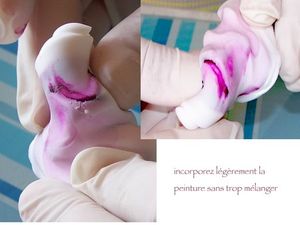 Fold the paint in the clay , be careful not to mix too much.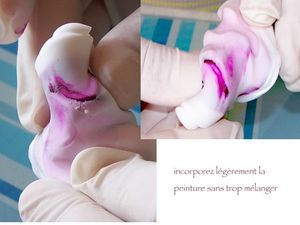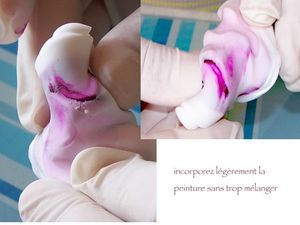 Put your clay in the pasta machine at the largest setting.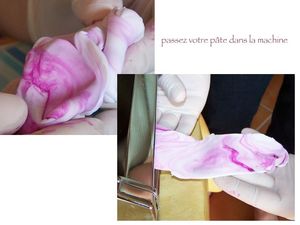 Cut forms using a cookie cutter.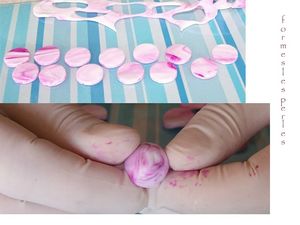 Shape your beads.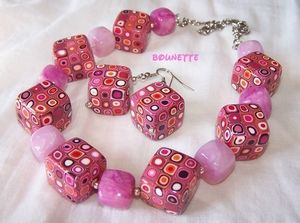 Bounette's result.
Thank you to Bounette and Cristalline who made this possible.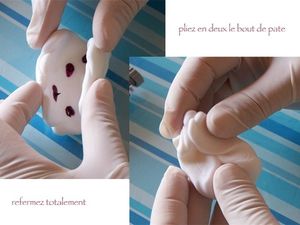 Knead the clay then add small dots of oil paint.
Tuto extrait du blog : Parole de Pâte
http://paroledepate.canalblog.com/archives/2007/05/04/4827960.html
Rédigé par Bounette (http://bounette.over-blog.fr)
Effets de
transparence en utilisant de la pâte translucide
et de la peinture à l'huile,
Transparency effects using translucent clay and oil paint.