We had a great time making molds.
Ruth was , as allways, a great teacher.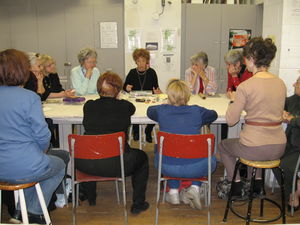 She showed us many different ways to do molds and how to mount them for a better use.
Gaby suggested challenges for our meetings.
If you go in the section Tricks you will find a few we have discussed at the meeting.
Here are a few of the molds shown by Ruth who has a fabulous collection.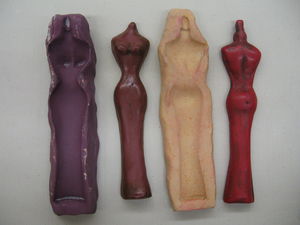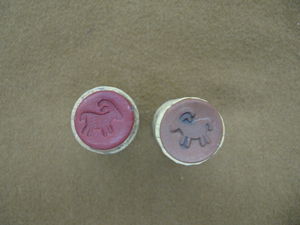 The small ones can be mounted on cork or mounted on another piece of clay.
Comme chaque rencontre ou nous travaillons et échangeons des moules , cette rencontre fut un franc succès .
Merci à Ruth toujours un superbe prof. Elle a aussi la qualité d'être un prof d'histoire en même temps.
Je suis sur le derrière quand je vois tous ces moules , antiques ou en plastique, trouvés quelque fois sur des fouilles archéologiques au Pérou. Ruth est aussi un merveilleux prof d'histoire.
Regardez ci-haut les images de quelques moules qu'elle nous a présentés.