Our next meeting will be the 9th of september at 7:00 p.m. at The Visual Art Center on Victoria in Westmount.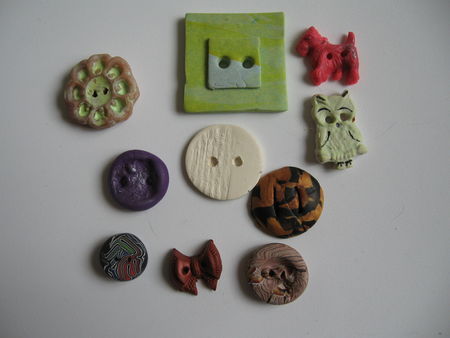 The demo will be on buttons. Please bring an old cane, a knife or blade, a hole maker, a roller and some prepared clay.
**************
Notre prochaine rencontre aura lieu le 2 ou le 9 septembre à 19h aux Centre des arts visuels sur la rue Victoria à Westmount.
La démonstration sera sur les boutons. Apportez une peu de pâte déjà préparée, une lame, une surface de travail , une aiguille pour trouer.
**************
No notes taking everything will be on the blog after.
Aucune note à prendre les explications seront sur le blog après.
See you there/ À bientôt.
Pour vous inspirer/ to inspire you go here